Joe Biden, the former Vice President of the United States, has run for the office of President of the United States twice before, both unsuccessfully.
Biden announced today that he is in once again for the long haul hoping to win over the Democrats hearts and votes at the Primaries.
According to Gallup Polls [Note 1], the general public have a more favorable view and opinion of Biden (56%) than towards Trump (32%). MSNBC YouTube – 3:31 mins.
But barely seven hours in, there came a reminder of some of Biden's most glaring vulnerabilities, with a flare-up of the 1990s drama surrounding Anita Hill that reverberated with racial and gender overtones.
Archive footage of the hearings show a picture of an African American woman confronting skepticism about her claims from a hostile committee full of white middle-aged men. Vice News YouTube – 5:05 mins.
Generally however, Biden is viewed as the main threat for Bernie Sanders at the Primaries and for Trump at the General Election.
On a positive note for 'woman power' –
Over 20 candidates are currently seeking the Democratic nomination, the field contains an unprecedented number of women, including Kamala Harris and Elizabeth Warren.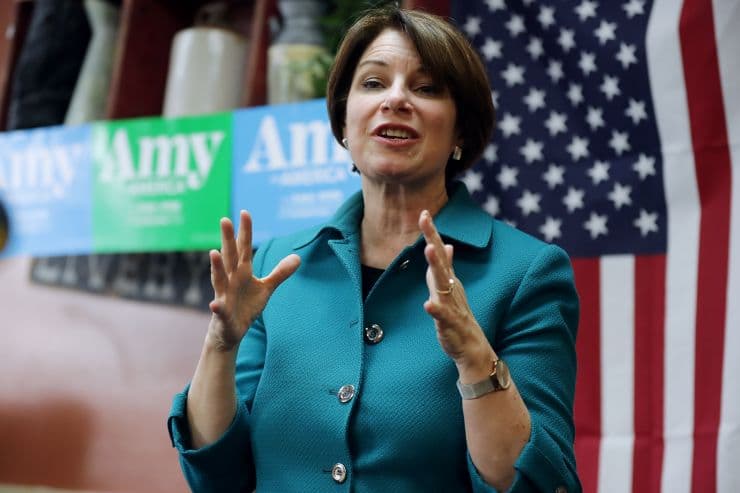 Notes for Newbies.
[1] Gallup is a polling organization, however you must understand the limitations of polling. Polling does have weaknesses which depend on the various methodologies and details of the poll and its questions.
Currently, Gallup has a C+ grading. At one time, Gallup was the least accurate of all polls analyzed, with an average error of 7.2 percentage points. Quartz Article Oct, 2015