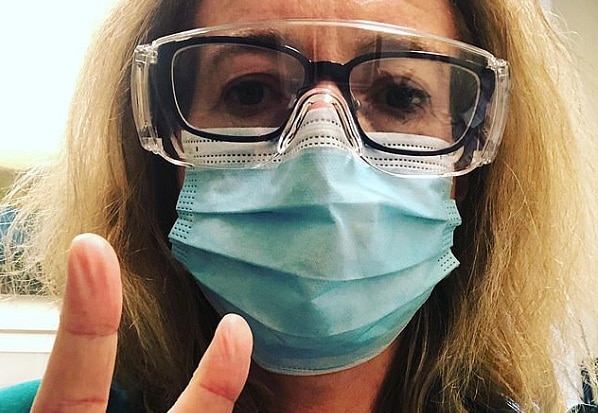 Coronavirus wards filled with young tradies and parents whose children have become 'Covid orphans,' according to nurses in Sydney hospitals.
Infected parents are compelled to leave their small children alone in hospital in order to avoid transmitting the infection to other family members, according to a Sydney nurse.
'Please Australia,' she begged. 'Get vaccinated.'
Dr Morgan wrote another social media post on August 2 stating hospitals are filling up with Covid patients who are all frightened, sick and feeling lonely without visitors.
'None have been vaccinated,' she remarked.
Dr Morgan has been on the front lines of the current NSW coronavirus outbreak, screening and caring for patients from the outbreak's inception.
In April 2020, Dr Morgan informed ABC's Q&A that the virus kills people slowly and that afflicted patients are lonely and secluded.
'What happens is that they become breathless. They can't breathe. Every breath that they take is increasingly difficult. When you're breathless and you can't breathe, everything gets more difficult', she explained.